On July 2021, DNS was awarded the Best Sustainability Partnership - Responsible Sourcing award by Dixons Carphone, a European electronics retail chain. It is the only supplier in the accessory category among all the suppliers awarded, which is the sixth award for the company after winning the "Best New Supplier", "Best New Product Development", "Best Quality Control", "Best Delivery" and "Best Business Partner" given by Dixons Carphone Group.
  This trophy shows Dixons Carphone's recognition of our products and services, as well as the effective validation of DNS in the international market. Here, we would like to express our thanks to Dixons Carphone for its recognition and support.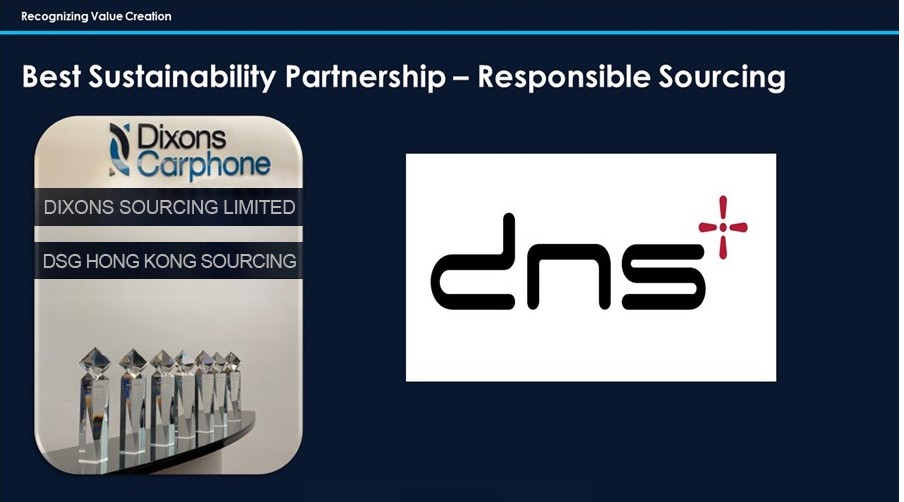 In order to provide better products and services to customers and consumers, DNS has formulated detailed operating standards for the whole business of product design, supplier selection, material control, production process, finished product shipment, customer service and feedback. DNS will continue to make persistent efforts to provide customers with better products and services in the future.